Back To Our Services
For restoring and improving the security of your home, our residential locksmith services are an excellent choice. Our company has all the solutions that a homeowner may require from fitting, repairing and rekeying locks to fixing and replacing keys. We are available to assist you with all urgent problems via our 24/7 emergency service. Whether you have a standard mechanical mortise set or the most advanced digital locking device, you will receive perfect professional assistance. Our team has the expertise and capacity to carry out even large projects for lock upgrading.
Higher Security Achieved Swiftly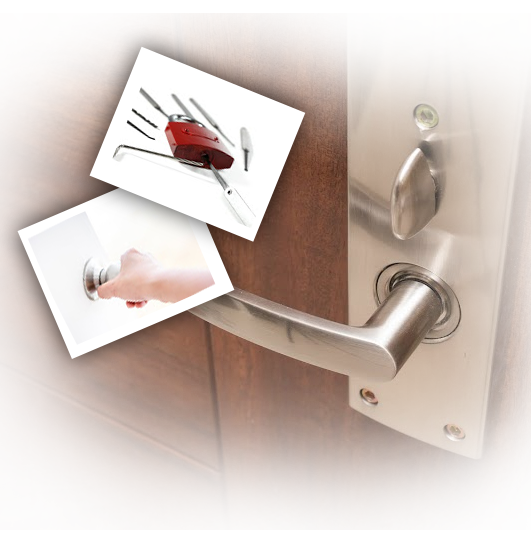 At "Locksmith Palatine", we make sure to be available around the clock in order to provide fast and reliable services to our customers. One of our most widely used services is emergency lockoutassistance, when our customers find themselves locked outside of their home. Only the safest and most effective techniques are used for this job, meaning no harm will be done to the lock and you will be able to regain your access into the house shortly.
In case of lost house keys, the affected lock or locks will be rekeyed immediately by our specialist. In this way, only the new set of keys that will be provided to you will work and no one will be able to use the old ones to get into your property. The lock rekey job is done with the use of the finest pins and tools for achieving accuracy. The cylinder is fitted carefully and securely and tested to confirm that it with the new key.
Our lock repair service is equally effective. The cylinder, pins, bolts and springs are handled with the utmost care. We use only proven repair techniques. Our spare components including screws for locksets and strike plates are of the highest quality. They are chosen for their strength and durability. After the job is done, the lockset will work smoothly. Our technicians fix keys with the same kind of precision. When they are damaged beyond repair, they are replaced with perfectly matching ones.
If you notice a problem, use our services straight away to avoid getting into even greater trouble. Our company offers a variety of solutions for security improvement as well. Our lock upgrading service includes assistance with the selection of the new locking devices as well as their fitting. We are experts in setting up electronic locksets as well as in deadbolt installation. Among our special solutions, you will find the setting up of home safes of various sizes. Every project is carefully planned and professionally executed within the set deadline.
Back To Our Services